THERMO-SHRINKABLE SLEEVES
Thermo-shrinkable sleeve is made of heat shrinkable PVC film calendared – oriented (not through blow molding) of oriented contraction. It adopts the shape of the container under heat. As a result, it fits packaging of any size and dimensions. Due to technology applied, it can be utilized for various types of packaging (made of plastic, glass or metal)
Both manual and automatic application of sleeves is possible. Depending on the application method, sleeves can be delivered to customers either on rolls or pre-cut into labels of certain dimensions. Additional parameters and options such as width, thickness, printing, perforation or a thread easing opening are customized as per customer request. Printing sleeves and subsequent cutting them into labels is also possible. By means of that, three types of packaging can be manufactured:
Full body label

Combo pack

Tamper evident label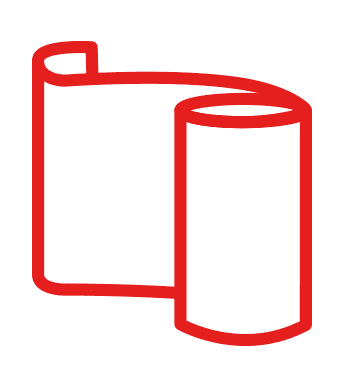 Zacznijmy współpracę już dziś!
Napisz do nas po więcej informacji i ofertę.