WE GUARANTEE THE HIGHEST QUALITY OF SERVICES!
Our goal is to provide customers with the highest quality specialized labels and packaging made of heat-shrinkable foil.
We consistently improve internal processes, working methods and the management system in accordance with the requirements of ISO 9001: 2015, ISO 14001: 2015, FSSC 22000.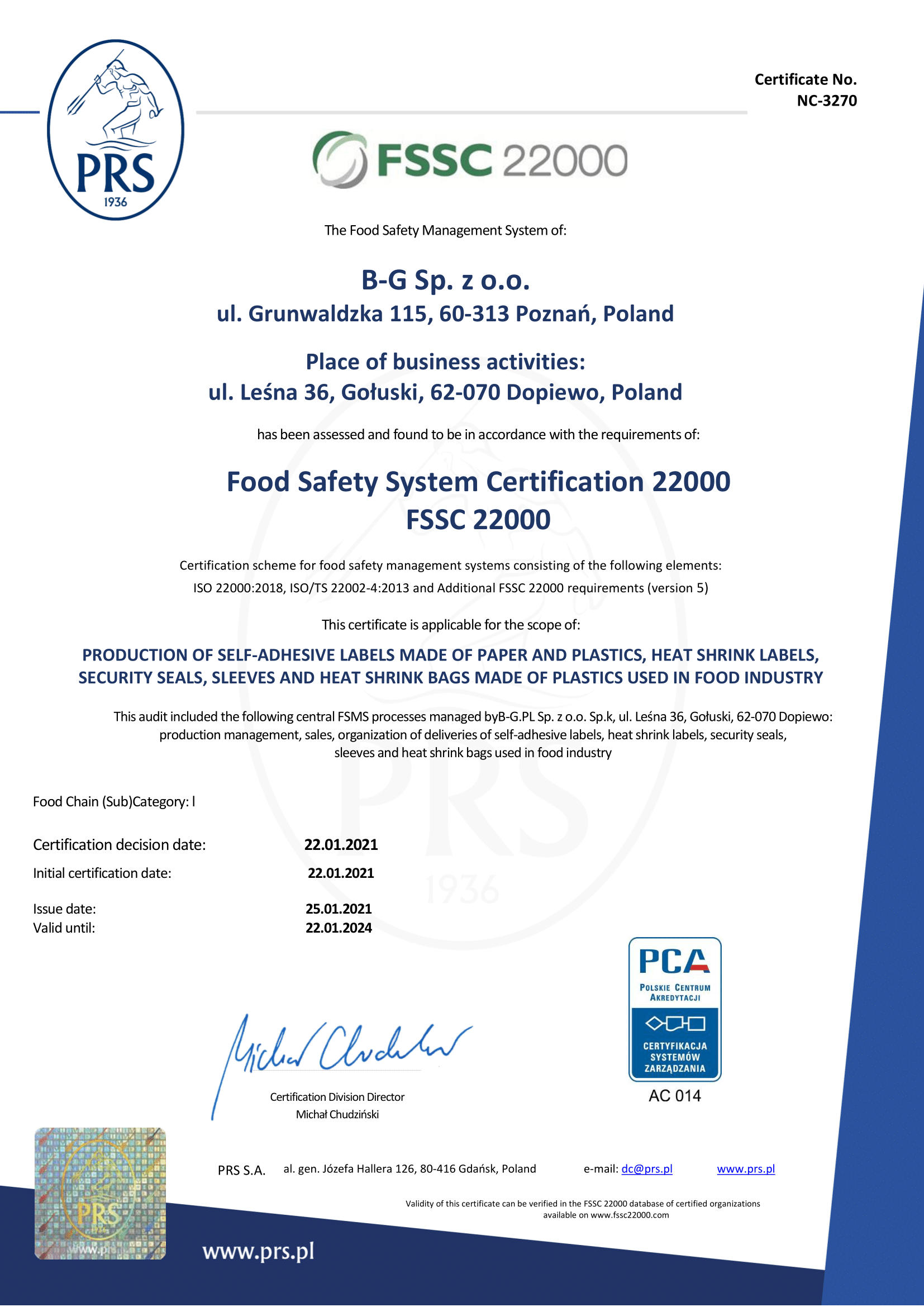 FSSC 22000
FOOD SAFETY SYSTEM CERTYFICATION 22000
POL-1-9445-066606

---
We supervise internal processes in order to ensure compliance of products with the requirements and expectations of customers, legal requirements and other requirements relevant to our organization.
We use high-quality raw materials supplied by reputable manufacturers.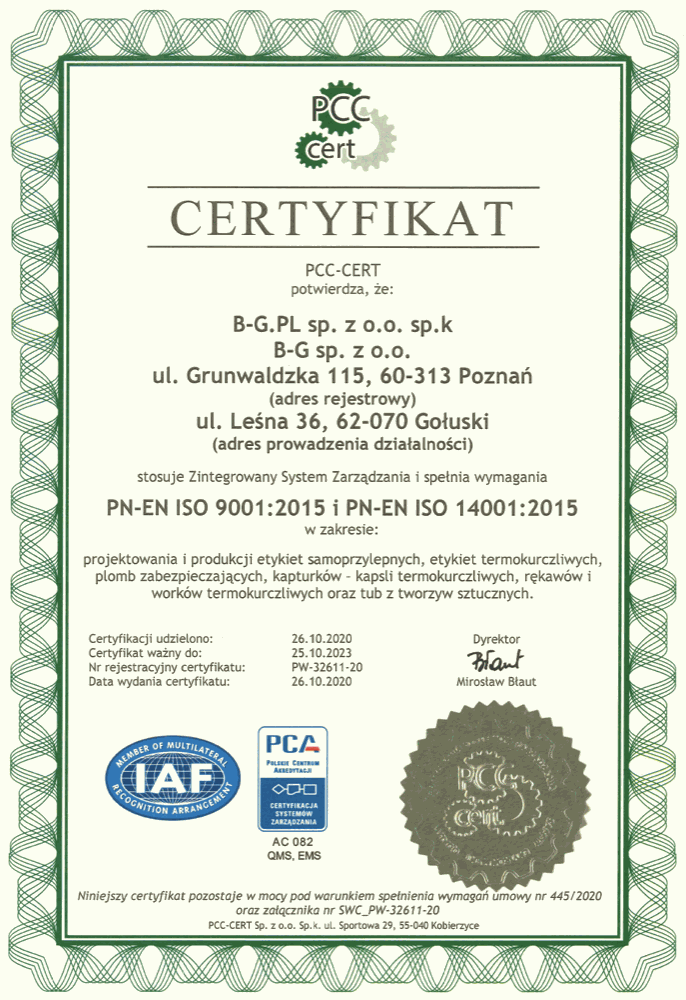 ISO 9001:2015 / ISO 14001:2015
INTEGRATED MANAGEMENT SYSTEM
---
We ensure an effective flow of information on the quality and safety of our products, both within our organization and in relations with others.
In internal relations and in relations with our partners, we operate in accordance with ethical standards.
We ensure the appropriate competences of our employees, supporting the standards of customer service and the safety of our processes.
Make your products look outstanding!